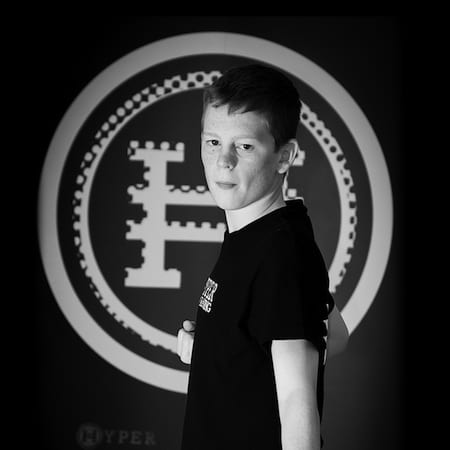 Harry Shadwell
My favourite achievement has to be getting the most out of the students, understanding their difficulties and helping them overcome them to achieve their goals. Helping others has helped me become a leading role model not only in the academy but at school as well. Being a Black Belt is something I would strongly recommend for focus, concentration and a positive way to contribute to others.
Harry, like Katie has been a part of the academy since the age of 8 from the Ninja After School Programme. He joined the junior instructor team shortly after achieving his Black Belt. He is also about to take his 2nd Dan Black Belt. Harry is a naturally enthusiastic person and this rubs off on the students around him. Positive and never afraid to try something new Harry is able to bring out the best in the students with his boundless energy, inspiring the students to be the best they can be too.
My favourite program is hyper fight club, martial arts self defence for 7 years up to teens at our Sawtry Academy.